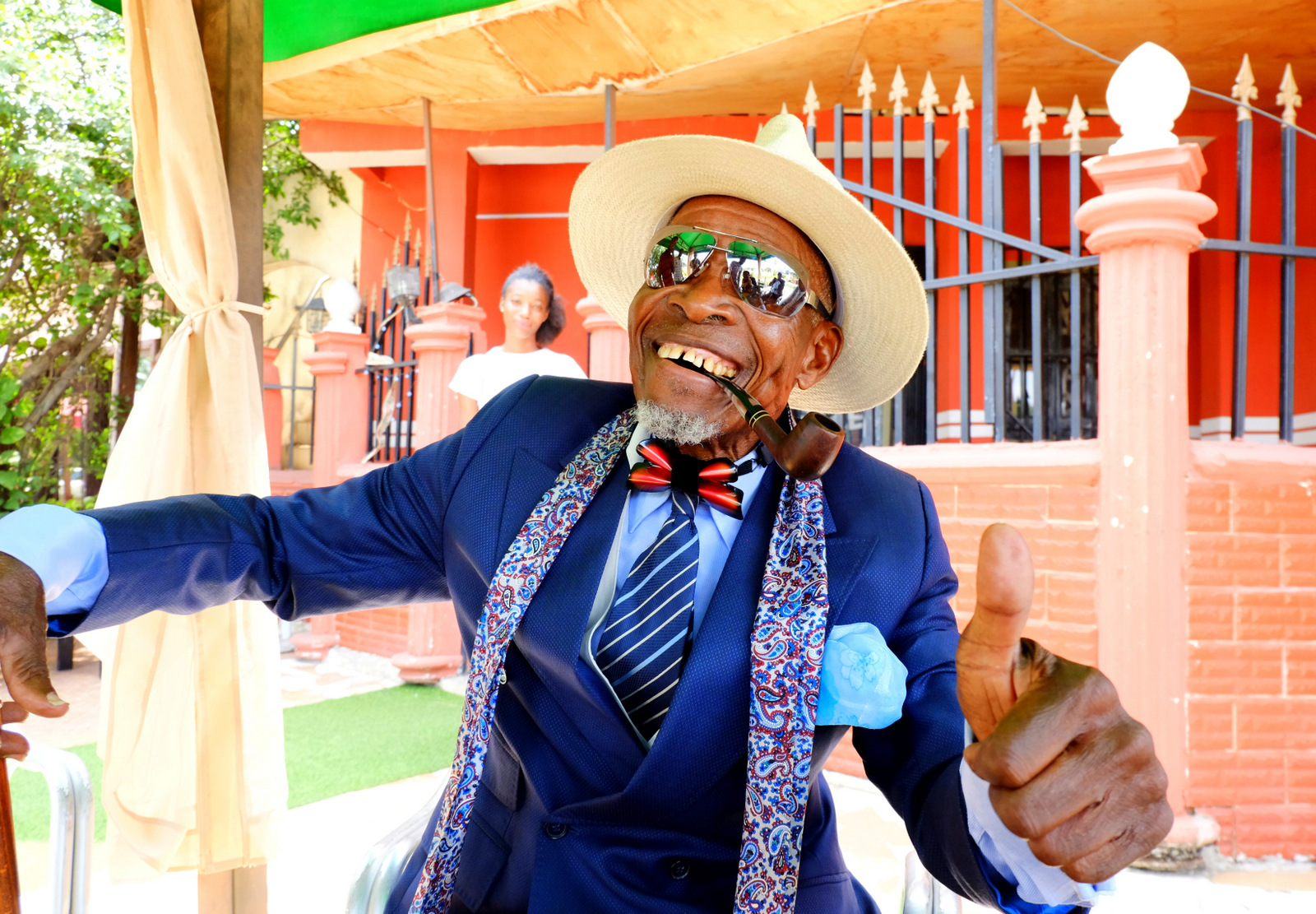 "We don't fight, because it'll make my clothes dirty."

SAPEUR, the 'Elegant Gentlemen' movement of Congo
Our Metal Butterfly took inspiration from SAPEUR, a fashion movement from the Republic of Congo. In the face of scarcity and poverty, they haven't lost their refined fashion sense and still enjoy a walk around the city in stylish clothes, dressed in a dashing suit and shoes.

While preserving their desire to maintain a dazzling appearance, they never neglected their inner quest for ethics and earnest humanity. Congo has a long history of civil war. Fellow citizens fighting each other, and countrymen fighting other countrymen. The reality is for them, once the war begins, their favourite suits and shoes that they've collected so hard will disappear in the ensuing war. "Discard your weapon and live elegantly", while carrying this statement, the people of SAPEUR received the title 'Gentlemen of Peace'.
'We want to help create a better future for Africa together with SAPEUR'
Having inspired by SAPEUR, our first idea was "can we design a fashion accessory using the sheet metal processing technology that we have cultivated over the years?". With our company 30 years of experience in metal processing technology what created from that aspiration is our Metal Butterfly.

In summer of 2018, we took the challenge of crowdfunding. The result was more than we could've hoped for. We received ample of warm support and was even able to exceed our initial target Through other support we were able to complete the project.

On April 28th of 2019, we headed to Republic of Congo to meet The SAPEUR. Together with SAPEUR, our goal is to help realize our dream of a better world and a sustainable development of Africa through Metal Butterfly.

Metal Butterfly Producer
Shigeyuki Aoki